Call Today 916-709-1073
WHY SHOULD YOU CHOOSE
No Moss SoftWash?
Insured
Disabled Veteran Owned
Commercial – Residential
Eco Friendly and Approved
Pressure Washing and Soft Washing
Immediate and Beautiful Results that Last
Our Process Eradicates Biofilm, Slime, Bacteria, Lichen & Moss
Exterior Cleaning – Dryvit EIFS – Concrete – Brick – Stucco – Wood – Gutters – Downspouts
Affiliated with Northern California and Florida's Original Non-Pressure Cleaning Specialists
NO MOSS, Inc. – Certified and Authorized SoftWash Systems Applicator of Sacramento, California specializes in non-pressure, damage free Roof and Exterior Cleaning. We use an Alternative to pressure washing called the 'soft wash' process which is not only safe on your roof but highly effective in removing and eradicating algae, moss, slime, mold, lichen and the bacteria that causes dark Biofilm stains and streaking down to it's root.
An Alternative to Power Washing
Pressure washing has typically been used to clean roofs and building exteriors. While valuable for some applications, this approach is highly invasive and damaging to asphalt and tile roofs, using high pressure to remove the visible growth but not actually kill it. We use the only process suggested by roof manufactures themselves, including the Asphalt Roofing Manufacturers Association, a NON-Pressure or Soft Wash. The results are immediate, beautiful and last for years.
Amazing aesthetic results are not the only reason to have your roof cleaned. The dark stains typically seen on the north face of roofs are a cyanobacteria that retains moisture, allowing moss, lichen, mold and fungus to grow and flourish. This bacteria feeds on the limestone filler in asphalt shingles. Moss and lichen break down the granular surface which is designed to protect asphalt shingles, shortening the service life of your roof.
We are fully licensed, insured and most importantly, experienced. We clean all types of residential and commercial roofs and exterior surfaces and teamed with SoftWash Systems providing service to Elk Grove, Sacramento, and surrounding areas.
If you and questions, visit our FAQ page or would like a free spot cleaning and estimate, please fill out the contact request form or call us at
916-709-1073
Thanks for your interest. We will get back to you as soon as we can!
See more pics in our Gallery and follow our Instagram or Facebook accounts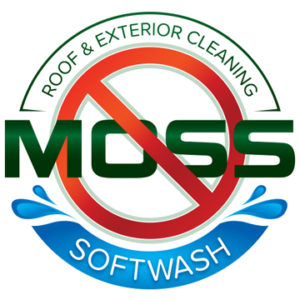 9055 Locust St B14 – Elk Grove, CA 95624